JD Admission
ASU Law seeks to enroll a dynamic group of individuals who will provide an engaging learning environment. The admissions committee makes decisions after considering all the information provided by the applicant. Among the factors influencing the admission decision are LSAT performance, undergraduate grade point average, quality and grading patterns of undergraduate institutions, previous graduate education, demonstrated commitment to public service, work and leadership experience, extracurricular or community activities, history of overcoming economic or other disadvantages, uniqueness of experience and background, maturity, ability to communicate, foreign language proficiency, honors and awards, service in the armed forces, and publications.
The committee does not conduct interviews and relies solely upon the information applicants choose to share in their application. ASU Law is committed to a more sustainable and resilient future and requires applicants to apply electronically through the Law School Admission Council (LSAC) website at LSAC.org.
The fall 2023 JD application will be available through LSAC on August 10, 2023.
Application Deadlines
Priority: March 1, 2023
Regular: August 1, 2023
Other JD enrollment options
Admission programs
ASU Law offers binding and non-binding admission programs. Our binding admission programs are designed for applicants who are certain they want to attend ASU Law. When completing the application the applicant must choose from one of the following programs for consideration.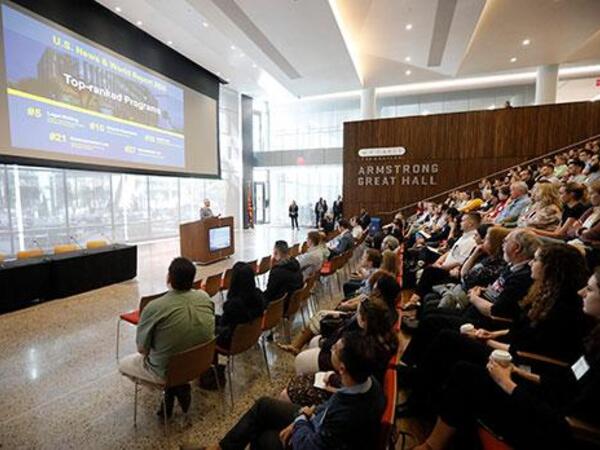 Application components
Completed applications must be electronically submitted to ASU Law through LSAC and include the following:
Application fee: This year's application fee ($65) is waived for all applicants.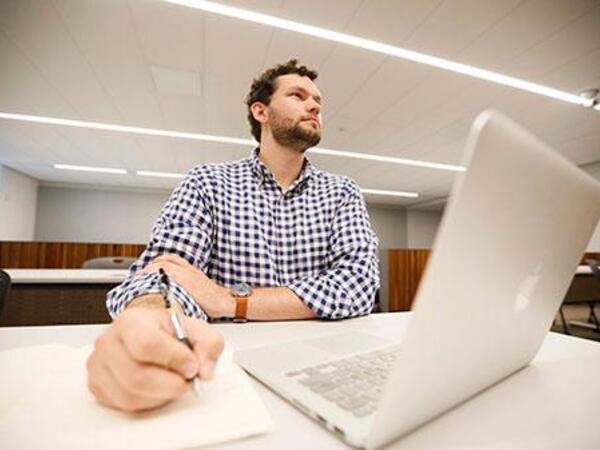 Your application may also include:
Review process
Review of applications for admission and scholarship are done on a rolling basis, therefore applicants are encouraged to apply as early in the admissions cycle as possible. The admissions committee will begin reviewing applications as they are marked complete. The admissions committee aims to return decisions within 15 business days from the date the application is marked complete. However, the admissions decision timeframe may increase as we approach the priority application deadline of March 1st.
Applicants are responsible for ensuring that all required documents are received by our office. Applicants will typically receive a confirmation email and instructions on accessing the application status checker within 3 business days of submitting the electronic application.
Be aware that during the application review process the admissions committee may request additional information to be provided. Please check your email regularly and ensure that your voicemail box is set up and can receive messages should the Admissions Office need to contact you to request information.
August 10, 2022 – fall 2023 application available
March 1, 2023 –priority application deadline
August 1, 2023 – regular application deadline
---
Decision reconsideration
Admission decisions are considered final. An applicant who wishes to have their decision reconsidered must submit a formal request in writing to the Admissions Office explaining the reasons for their request. Requests for reconsideration are granted only in rare and exceptional circumstances, such as when the applicant is able to provide significant, new information that was not available at the time of our decision.
---
Conditional Admission
The admissions committee may admit candidates to the JD program conditionally. Conditional admission candidates will be admitted to ASU Law once the condition indicated in their admission letter is satisfied. The most common reasons for conditional admission are:
English proficiency missing
Maintaining a specified undergraduate GPA requirement
Final undergraduate transcript does not show a degree conferred
Master of Legal Studies Honors (MLS-H) Program
---
Qualifications for admission to the bar
In addition to a bar examination, there are character, fitness, and other qualifications for admission to the bar in every U.S. jurisdiction. Applicants are encouraged to determine the requirements for any jurisdiction in which they intend to seek admission by contacting the jurisdiction. Addresses for all relevant agencies are available through the National Conference of Bar Examiners.
See Arizona State University's professional licensure disclosure.
---
Applicant responsibility
ASU Law reserves the right to withdraw an offer of admission if 1) the applicant fails to meet a seat deposit deadline, 2) the applicant reserves a seat in our entering class and submits a seat deposit or commits to enroll at another law school, 3) the applicant fails to maintain satisfactory academic performance for work in progress, 4) final transcripts fail to show the completion of courses and/or degrees required for admission, 5) the admissions decision was based on false, misleading, or incomplete information submitted by the applicant. ASU Law also reserves the right to require the applicant to submit additional information for any relevant matter.
---
Final transcript
All students who enroll at the ASU College of Law must provide an official transcript (paper or electronic) from their undergraduate or previous law institution verifying all academic credits undertaken and degree(s) conferred. For students entering the Law School in the Fall semester, transcripts must be received by October 15th. For students entering the Law School in the Spring semester, transcripts must be received by February 15th. A student who fails to submit his or her official transcript(s) by the deadlines specified above may be subject to administrative withdrawal from the Law School.
Recruitment events
You can find registration details by clicking on the events in our recruitment calendar. Virtual JD Information Sessions occur every other Tuesday starting from 9:30 a.m - 10:00 a.m. MST/AZ time.