ASU Law announces Advance Scholars Program for fall 2021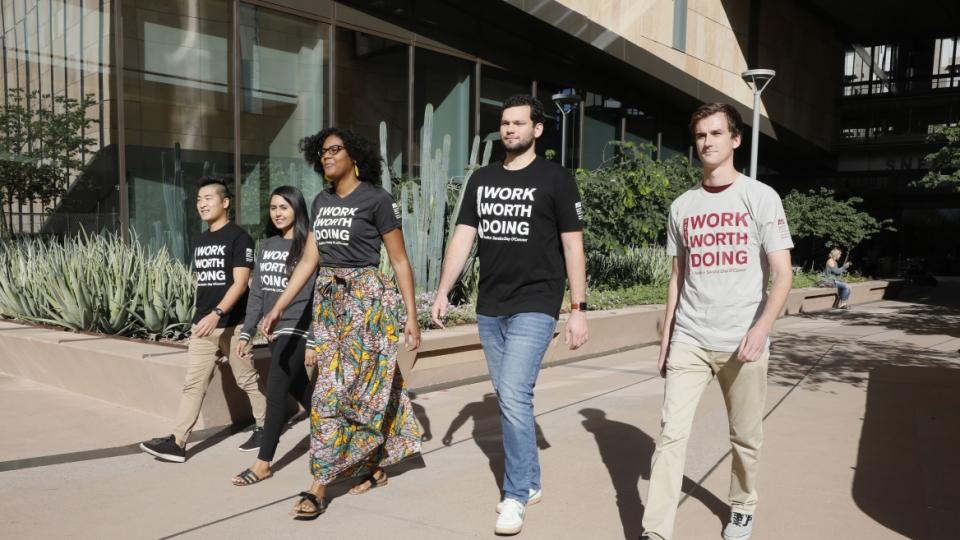 Broadening efforts to bring together students with diverse backgrounds and perspectives, the Sandra Day O'Connor College of Law at Arizona State University is launching a new program to foster the next generation of leaders in law.
ASU Law's Advance Scholars Program, in furtherance of ASU's Charter, hopes to attract and connect first-generation students, students of color and students who have overcome adversity in sharing their unique perspectives on societal issues.
Launching in fall 2021, this yearlong program will bring together a select group of 20 first-year law students for leadership skills training and networking opportunities. Students accepted to the program will have a dedicated attorney mentor and an upper-class student mentor, plus access to exclusive programming that offers them coaching and guidance to help them grow into future leaders in law.
Admitted students selected for the program will participate in a three-day, pre-orientation workshop focused on law school success strategies, networking and leadership skills. The workshop also will provide Advance Scholars early opportunities to interact with ASU Law faculty and staff, current students, ASU Law alumni and members of the Arizona legal community, all of whom will work with the scholars to grow as lawyers and future leaders. The program continues throughout the students' first year of law school, offering events and programming open only to the Advance Scholars cohort. In their second or third year of law school, the Advance Scholars will be offered a trip to ASU's Los Angeles or Washington, D.C., campus.
"The lack of diversity in the legal profession is a problem for many reasons," ASU Law Dean Douglas Sylvester said. "And while ASU Law welcomed its most diverse class for fall 2020 with one-third of the class identifying as students of color, we know we can do much more. The Advance Scholars Program strives to ensure ASU Law students, particularly those students from historically underrepresented communities, are provided with the support necessary to be successful in their law school journey and are equipped with the competencies that will be needed as they enter the legal profession and become leaders in the law."
To be considered for the Advance Scholars Program, an applicant must be admitted to ASU Law's fall 2021 JD program.
The mentors and networking opportunities within and beyond the law school community will be firmly committed to helping the Advance Scholars realize their professional goals. In addition, the program will provide participants with the following:
Travel reimbursement (up to $500) and meals for the pre-orientation workshop.
Books for first-year courses (valued at up to $1,500).
Regular events that provide leadership skills training and additional networking opportunities.
An immersive experience at either ASU's Los Angeles or Washington, D.C., campus after the first year of law school.
Visit the Advance Scholars Program website to find more information or to apply. If you would like to donate to the program, contact Kelli Rael at 480-965-7794 or kelli.rael@asu.edu.