William C. Canby Jr. Lecture
Indian Law today and tomorrow, from a long- term perspective
15th Annual William C. Canby Jr. Lecture
Thursday, November 9, 5-7 p.m.
Sandra Day O'Connor College of Law
Beus Center for Law and Society - Armstrong Great Hall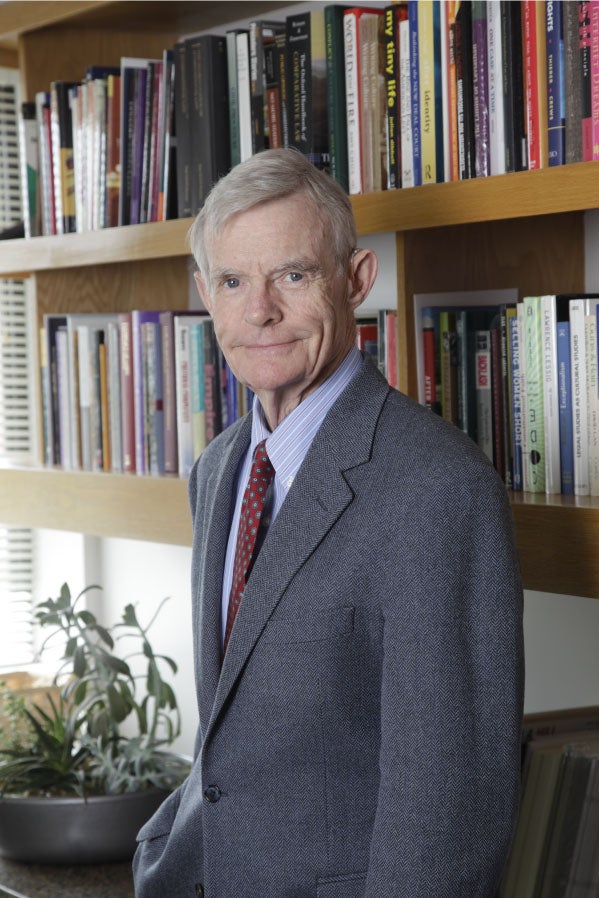 William C. Canby Jr.
Senior Judge
United States Court of Appeals for the Ninth Circuit
This annual lecture is named in honor of William C. Canby Jr., of the U.S. Court of Appeals for the Ninth Circuit, a founding faculty member of the Sandra Day O'Connor College of Law and the Indian Legal Program. This year we are honored to have William C. Canby Jr. himself deliver the lecture.
Judge Canby was born in St. Paul, Minn., and graduated from Yale University in 1953, and from the University of Minnesota Law School in 1956, Order of the Coif. He was a member of Phi Beta Kappa. He served two years as a Judge Advocate General in the U.S. Air Force, then clerked for Associate Justice Charles Evans Whittaker on the U.S. Supreme Court in 1958-59. During his tenure as a law clerk, the Supreme Court decided Williams v. Lee, a case that sparked Judge Canby's lifelong interest in Indian law. He returned to Minneapolis and practiced law at Oppenheimer, Hodgson, Brown, Baer & Wolf.
In 1962, Judge Canby and his wife, Jane, helped establish the Peace Corps in Africa, serving first in Ethiopia, then as a Director in Uganda. Returning to the United States, he served as Special Assistant to Sen. Walter F. Mondale, then as an assistant to Harris Wofford, President of State University of New York at Old Westbury.
Judge Canby came to Arizona in 1967 as a founding faculty member of ASU's College of Law, taught the first classes in Indian law, and was instrumental in the creation of the Indian Law Program. He also devoted numerous hours to assisting Arizona farmworkers and other citizens in need of legal help. While at ASU, Judge Canby visited Uganda as a Fulbright Professor of Law at Makerere University (1970–71). In 1999, he returned to Ethiopia in an attempt to facilitate peace during the war between Eritrea and Ethiopia. In 1980, President Jimmy Carter appointed him to the U.S. Court of Appeals for the Ninth Circuit. He was elected as new member of the American Law Institute in 2013.
As both a professor and a jurist, Judge Canby has become known as an expert in American Indian law. He has testified before Congress, and authored law review articles, a major textbook, and Canby's American Indian Law in a Nutshell, now in its fifth edition. While still a professor at ASU, he successfully argued Bates v. State Bar of Arizona, in which the U.S. Supreme Court held that the First Amendment allows lawyers to advertise in a manner that is not misleading to members of the general public.
---
Past lectures
2021-22
Indigenous Rights, Human Rights: It's Time for the Declaration
Kristen Carpenter
Council Tree Professor of Law
Director, American Indian law Program, University of Colorado Law School
2019-20
Justice as Healing: Native Nations and Reconciliation
Rebecca Tsosie
Regents Professor, James E. Rogers College of Law, University of Arizona
Special Advisor to the Provost for Diversity and Inclusion
2018-19
Domestic Nations in the Age of "Tribalism"
Hilary C. Tompkins
Partner, Hogan Lovells
Solicitor, U.S. Department of the Interior (2009-2017)
2017-18
Struggles in Federal Indian Law: Alaska Native Rights and the Katie John Litigation CLE
Robert T. Anderson
Director, Native American Law Center, University of Washington
2016-17
The Bears Ears National Monument: A Breakthrough for Tribal-Federal Collaboration Management on Federal Public Lands
Charles F. Wilkinson
Distinguished University Professor, Moses Lasky Professor of Law
University of Colorado School of Law
2015-16
The Rise of Tribes and the Fall of Federal Indian Law
Lance G. Morgan
President and CEO, Ho-Chunk Inc.
2014-15
A Modicum of Justice: Incorporating the United Nations Declaration on the Rights of Indigenous Peoples (UNDRIP) into Federal Indian Law
G. William "Bill" Rice
Professor of Law and Co-Director of the Native Amreican Law Center, University of Tulsa College of Law
2013-14
Reflections on the Changes in Indian Law and Indian Reservations from 1969 to the Present
Reid Peyton Chambers
Partner, Sonosky, Chambers, Sachse, Endreson & Perry, LLP
2012-13
Whose Sovereignty? Tribal Citizenship, Federal Indian Law, and Globalization
Stacy L. Leeds
Dean, University of Arkansas School of Law
2011-12
Tribal National Security: Strategy for the 21st Century
Robert Odawi Porter
President, Seneca Nation of Indians
2010-11
What Makes A Nation?
Herb Yazzie
Chief Justice, Navajo Nation Supreme Court
2009-10
Will the White Man's Indian Ever Die?
Kevin Gover
Director, Smithsonian Institution's National Museum of the American Indian
2008-09
Tribal Governance and Individual Rights: the Delicate Balance of Power and Alarm
Diane Enos
President, Salt River Pima-Maricopa Indian Community
2007-08
Indians, Crime, and the Law: Five Years of Scholarship on Criminal Justice in Indian Country
Kevin K. Washburn
Associate Professor, University of Minnesota