International Law
A global perspective and cross-cultural skills are becoming increasingly important to be effective leaders in law and policy. The Sandra Day O'Connor College of Law at Arizona State University is ranked #32 for International Law by US News & World Report.
ASU Law offers students opportunities to cultivate their global perspective that include academic programs, courses with top international law scholars, externships, and study and work in Washington, DC and abroad. Graduates apply what they have learned in international law to a range of jobs related to policymaking, business, criminal justice, economic development, and human rights.
---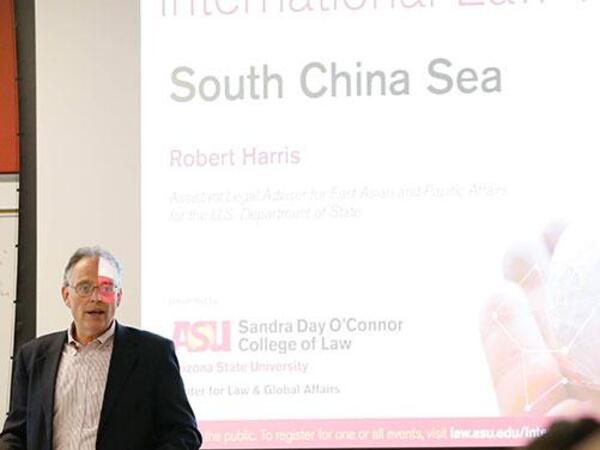 Expertise
ASU Law has a number of faculty and practitioners with significant experience working with International Law.
International Environmental Law
Charles J. Merriam Distinguished Professor of Law
International Environmental Law
Associate Dean for International Engagement
Professor of Law
Professor of Law
Julia Fromholz
Professor of Practice
Professor of Law
Professor of Public Health Law and Ethics
Professor of Law
Water Law
Amelia D. Lewis Professor of Constitutional & Criminal Law
Associate Professor of Law
Dean Emeritus and Professor of Law