Employers
National reputation for producing the next generation of great legal minds
Recent law firm placements
Federal Courts
U.S. District Court, Arizona United States District Court, Arizona United States Bankruptcy Court, Arizona U.S. District Court - District of Utah U.S. Court of Appeals for the Tenth Circuit
U.S. Court of Appeals, Ninth Circuit
U.S. District Court, East District of Texas
U.S. Court of Appeals for the Tenth Circuit
U.S. District Court, Northern District of California
AZ Supreme Court
ASU Law: Your source for exceptionally educated and trained lawyers
Short-term staffing needs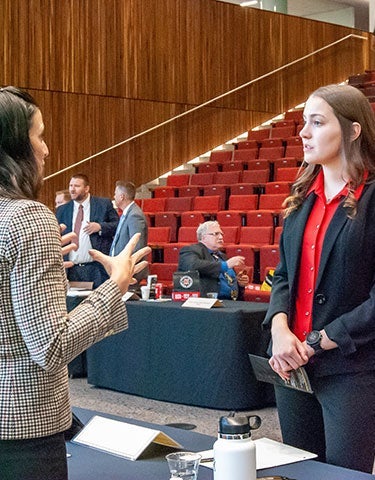 Short-term staffing needs
The Short-Term Assistance Research Program Provides:
-Solo practitioners, small firms and other employers a pool of qualified ASU Law third-year students and recent graduates when you need assistance with short-term research assignments and projects.
-Easy online registration and economical solutions with an efficient hiring process to recruit qualified personnel to complete your project
Register
Externships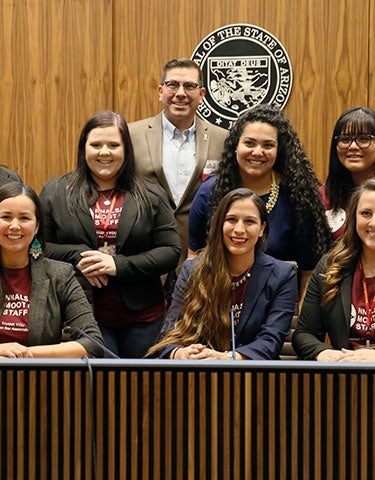 Externships
The 3L Externship Residency Program runs for two consecutive semesters, beginning in the fall semester and concluding at the end of the spring semester.
The program provides employers an opportunity to attract talented third-year students able to do substantial lawyering tasks, including representing clients, under the supervision of a licensed attorney. Students earn academic credit while receiving a minimum compensation of $15 per hour.
Contact us
On-Campus Recruiting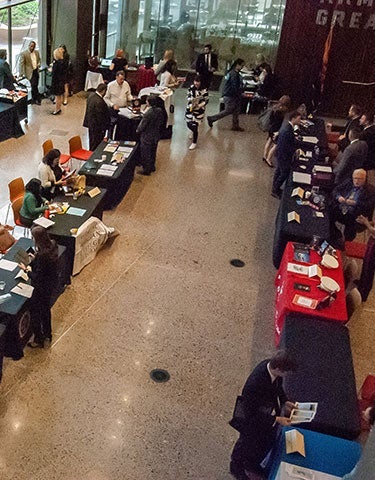 On-Campus Recruiting
-Employers can participate in ASU Law's fall and spring on-campus interview programs.
-The fall program generally begins in early August, with the spring program starting in late January
Contact us
Posting your jobs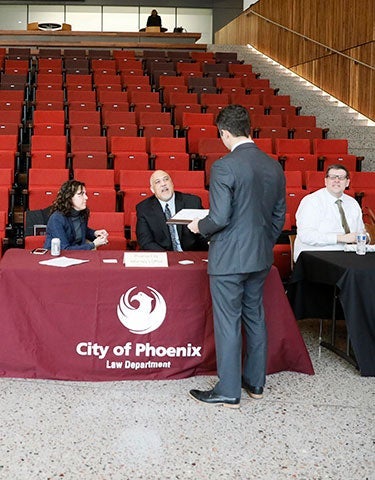 Posting your jobs
-Our online job posting site, Atlas, is a great way to attract ASU Law students and alumni candidates by tailoring your job description to your exact needs.
-Establishing an Atlas account enables you to receive and manage resumes and other application materials at no cost.
Submit a job posting
Career fairs and events
Career fairs and events
Employers are also invited to participate in job fairs and other events we host on-campus:
-Inspire Job Fair (Recent graduates)
-Sonoran Desert Public Interest Job Fair
-Meet the Employer
-Practice Area Conversations and Exploration (PACE)
Contact us