JD, Juris Doctor
100%
of students receive scholarships
The Juris Doctor (JD) degree at ASU's Sandra Day O'Connor College of Law is a three-year full time program that incorporates practical learning and experiences.
---
ASU Law first-year JD students take courses in civil procedure, contracts, torts, legal method and writing, property, constitutional law, criminal law, legal advocacy, and professional responsibility. After the first-year, JD students are only required to take Criminal Procedure or Constitutional Law II; all other courses are electives. Several focused programs, study-abroad options, and more, can enhance JD students' experiences.
You can pursue a JD concurrently with other degrees from ASU like a Master in Business Administration (MBA), Master in Social Work (MSW), Master of Sports Law and Business (MSLB), or a PhD in Justice Studies. Mayo Clinic School of Medicine students also have an opportunity to pursue a dual JD/MD degree.
JD students must complete 88 credit hours and a written substantial paper in order to meet graduation requirements.
For those who have been wanting to go to law school but could not eliminate all of the other obligations in their lives to allow for full-time enrollment, we also offer a Flexible Schedule.
*Attendance is on a full-time basis - first-year JD students are not permitted to work, and second- & third-year students may not work more than 20 hours per week. If you cannot attend law school full-time, please review the information about the Flexible Schedule option.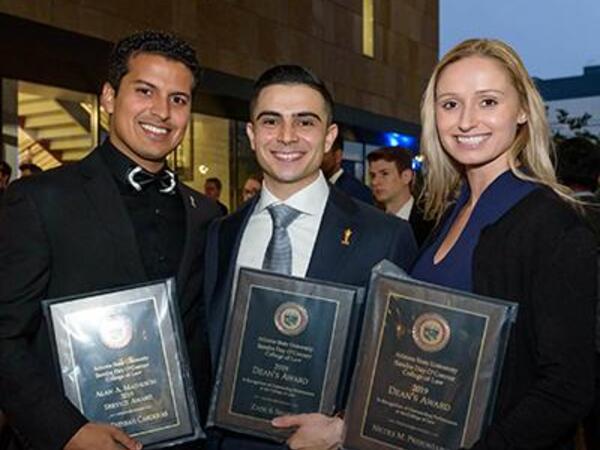 # 1 Law
school in Arizona since 2010
Best law school in Arizona since 2010 by U.S. News & World Report
# 12
Best public law school in the nation
Top 12 best public law school in the nation by U.S. News & World Report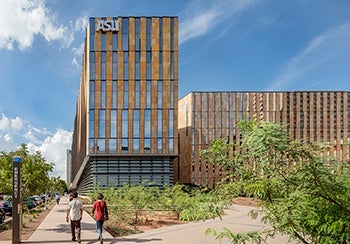 # 30
Best law school
Ranked #30 best law school by U.S. News & World Report
5 specialty
programs in the top 30
5 specialty programs in the top 30 by U.S. News & World Report

#4 legal writing
#13 health care law
#13 dispute resolution
#17 environmental law
#28 criminal law
Living in Phoenix
The Beus Center for Law and Society in downtown Phoenix is home to ASU Law
Join ASU Law, the nation's top 30 best public law school, and you'll be part of a university that has been named the most innovative in the country seven years in a row by U.S. News & World Report (2016-2023).
300
days of sunshine every year
5th largest city in the U.S. according to U.S. Census Bureau
75° is the average temperature in Phoenix
200+ miles of hiking trails to explore
#1 state for job growth, according to Forbes