Criminal Law
Recent history has never seen our criminal justice system at the forefront of conversation like now. Questions about policing practices, the discretion held by prosecutors and judges, and minimum sentence requirements are just a few of the many topics under scrutiny. The focus on fairness and effectiveness of the system is being looked at from all angles. Lawmakers, the media, and the public are calling for sweeping criminal justice reform. Aspiring lawyers, especially those contemplating careers in prosecution, criminal defense, or criminal justice policy, need to understand our current criminal justice system that is currently incarcerating more than two million people in our prisons and jails and has millions more under community supervision.
The criminal law emphasis at ASU Law is led by some of the nation's most distinguished criminal law scholars, all dedicated to preparing students to promote and pursue criminal justice. Students gain a deep understanding of the criminal justice system through both foundational and specialized classes. Participation in clinics and externship opportunities allows students to put into action the knowledge they gain in the classroom in a real-world setting.
By taking advantage of the many criminal law-related opportunities offered, graduates will be prepared to advance the ideals of criminal justice as either prosecutors or defense attorneys. The criminal law emphasis at ASU Law goes beyond the courtroom, preparing students for a range of careers in federal and state government as well.
---
Benefits
The criminal law emphasis is designed to provide students with a deep understanding of the criminal justice system. The delicate balance between victims' rights, public safety, the rights of the accused and incarcerated, as well as humanitarian, fiscal, and practical concerns, have given rise to intense debate on numerous policy issues, including mandatory minimum sentences and mass incarceration; stop-and-frisk policies, use of force, and other policing practices; forensics, eyewitness identification, interrogations, and confessions; discovery, plea bargaining, indigent defense, sentencing disparities, bail reform, and wrongful convictions.
Students seeking to pursue criminal justice careers – prosecutorial, defense, or judicial – will be held to the highest standards. The criminal law emphasis will equip students to reach and exceed those expectations.
Students interested in criminal law have the benefit of structuring their own curriculum and tailoring their course and hands-on experiential learning to reflect their individual perspectives and career path. ASU Law is also centrally located on ASU's downtown Phoenix campus, allowing students ample opportunities and proximity to train with judges and practitioners involved in the criminal justice system through clinics, externships, and courtroom observation.
Student opportunities
Sample course offerings
Arizona Criminal Law
Cross-Border Investigations and Prosecutions
Victims in Criminal Procedure
The Academy for Justice
The Academy for Justice is a diverse team of reform-minded scholars and experts from a number of different institutions who believe that knowledge is the most important tool we have for addressing the array of problems confronting the American criminal justice system. Our shared mission is to bridge the gap between academia and on-the-ground criminal justice reform by making scholarly research and ideas accessible to policymakers, stakeholders, journalists, and the public. Students can be involved as research assistants for A4J that could help make an impact on criminal justice reform.
Clinical programs
Prosecution Clinic: Students are involved in all stages of both misdemeanor and felony prosecutions with the Maricopa County and city courts. Every student will have the opportunity to participate in at least one jury trial during the semester.

Public Defender Clinic: Students are supervised by experienced public defenders from the Maricopa County Superior and Justice Courts in the representation of indigent defendants for charges including drug possession, DUI, and aggravated assault.

Post-Conviction Clinic: Funded by a grant from the National Institute of Justice, this clinic evaluates and pursues wrongful conviction claims in which DNA testing may provide grounds for exoneration.
Externships
Federal Public Defender's Office
Salt River Pima – Maricopa Indian Community, Office of the Prosecutor
Office of the Legal Defender, Major Felony and Death Penalty
United States Attorney, District of Arizona, Criminal Division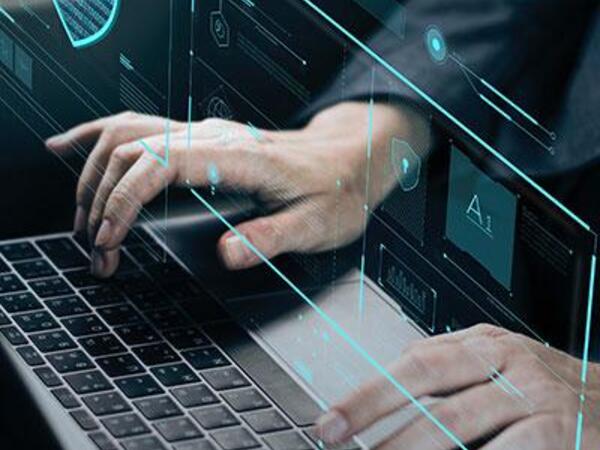 Career opportunities
ASU Law is uniquely situated in downtown Phoenix, where major city, county, state, and federal jurisdictions intersect. This offers not only an abundance of internship, externship, and clerkship opportunities, but a wealth of professional opportunities in the field of criminal justice. Below are just a few of the many jobs in criminal justice our graduates have taken after receiving their degree from ASU Law:
Prosecution - Prosecutor's offices in city, county, federal, and tribal jurisdictions.
Defense - Public defender's offices representing the indigent in city, county, federal, and tribal jurisdictions. Private practices specializing in criminal defense.
Judicial - Judges, commissioners, and justices of the peace in various jurisdictions.
Law enforcement - Federal, state, county and city police jobs; agencies such as Bureau of Alcohol, Tobacco, Firearms and Explosives (ATF), Border Patrol/Protection, Immigration and Customs Enforcement (ICE), Naval Criminal Investigative Service (NCIS), U.S. Secret Service, and Central Intelligence Agency (CIA)
Policy - Public policy analyst, criminal justice reform attorney, policy counsel, policy advocate.
Expertise
ASU Law has a number of faculty and practitioners with significant experience working in Criminal Law.
Erik Luna
Amelia D. Lewis Professor of Constitutional & Criminal Law
Erik Luna worked as a prosecutor and has conducted research and served asa visiting professor on criminal law-related subjects in Europe, New Zealand, and Cuba. He is also spear- heading a grant-funded national criminal justice reform project.
Michael Saks
Regents' Professor of Law and Psychology
Michael Saks is a leading international authority on the use (and abuse) of scientific methods and evidence in the criminal justice system. He has published more than 200 articles and books and is widely cited in the national media.