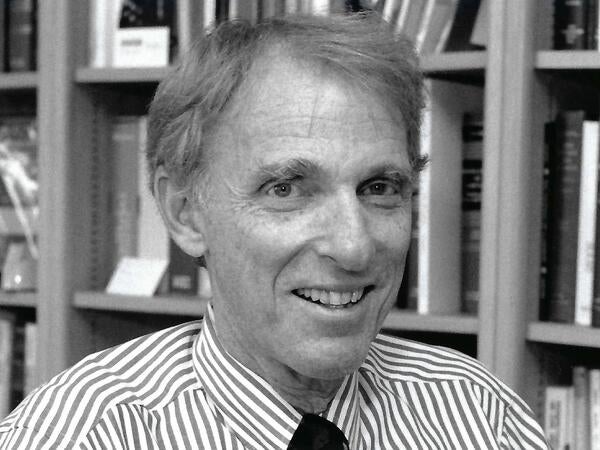 Michael Berch
1935 - 2021
ASU honors the passing of Michael Berch, inventive law professor and generous university patron.
"A brilliant teacher, Michael truly cared about ASU Law and helping to make it the best law school experience possible through his warmth, sense of humor and incredible work ethic," said ASU Law co-interim Dean Zak Kramer. "ASU Law will miss him, and we send our love and condolences to Rebecca and their family.
Berch, one of the early faculty hired by Professor Willard "Ped" H. Pedrick, founding dean of ASU Law, taught from 1969 until he retired in 2011. He was known for his genuine love of the law school and lifelong dedication to making it an exceptional institution. He served as associate dean in the 1990s and as head of admissions for two years during the 2000s. In the latter capacity, he helped to greatly improve the caliber of students accepted to ASU Law.