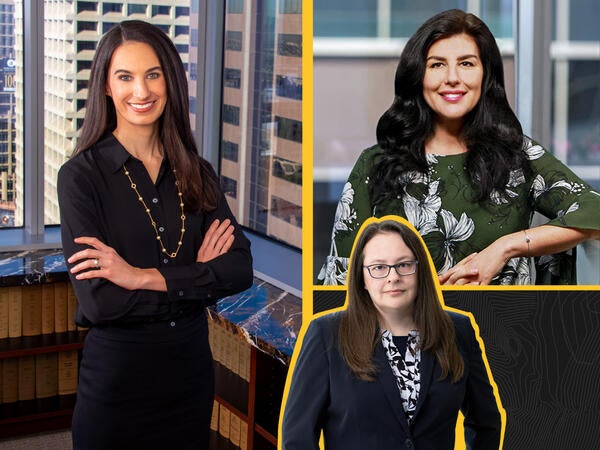 April 10, 2023
Spring Alumni News
Attorney Angela Probasco joined Kansas City firm Baker Sterchi Cowden & Rice as a member practicing in the area of civil litigation defense. She graduated with her J.D. from ASU Law in 2001.

ASU Law alum Summer Strand, who graduated with her J.D. in 2006, has been appointed by Gov. Tony Evers to the Public Service Commission of Wisconsin for a six-year term. The appointment was effective March 2.

Spencer Fane LLP announced in February that attorneys Norma Izzo (partner), Alexandra "Ali" LeClair (of counsel), and Karen Wohlgemuth (associate) have joined the firm's Litigation and Dispute Resolution Practice Group in Phoenix. All three received their J.D. degrees from ASU Law.

J.D. alum Kesha Hodge Washington won a seat on the Phoenix City Council on March 14. She is the first Black woman on the council and will represent District 8.