Law and Sustainability
Nationally ranked #19 in environmental law
Since the dawn of the Industrial Age, rapid advancements in technology have dramatically improved daily life for billions of people across the world. Unfortunately, many modern conveniences also deplete or harm the planet's natural resources in unsustainable ways. Transitioning cities, nations, and the world toward more environmentally sustainable activities has thus emerged as one of humankind's greatest 21st-century challenges, and innovative lawmaking has a crucial role to play in this effort. The program in law and sustainability at the Sandra Day O'Connor College of Law at Arizona State University provides world-class instruction and meaningful research experiences that equip students with the knowledge and skills necessary to become influential leaders in the global sustainability movement. The program's renowned faculty research and teach in every major area of sustainability policy, including climate change, water, energy, and environmental protection. Students within the program have access to a range of externships, research opportunities, moot court experiences, and mentorships available in few other law schools across the globe.
---
Benefits
ASU Law students with a particular interest in environmental sustainability law and policy can access countless benefits through ASU's law and sustainability program, which prepares students to secure legal jobs in sustainability-related fields and to become influential leaders in those positions. All students at ASU Law have access to the program's diverse array of environmental and sustainability-related course offerings including water, energy, natural resources, utilities, land use, and international environmental law. All students can also take advantage of numerous opportunities to further specialize in and to gain sustainability-related experience outside the classroom.
Morrison Prize Contest
The Morrison Prize is a $10,000 award presented to the author(s) of the most impactful sustainability-related legal academic paper published in North America during the previous year. All entries undergo independent review and scoring by a group of professors not affiliated with ASU who teach in environmental sustainability-related areas at various North American law schools. The scores from these judges are aggregated to determine the prize winner. The prize winner(s) present their paper in a plenary session at that year's conference.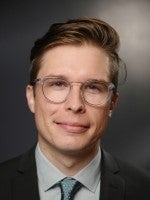 Cory Bernard
J.D. Candidate / Class of 2021
---
My time as a Sustainability Law Student Research Fellow was one of my most rewarding as a law student. The seminar exposed me to many critical legal issues, and helped me build relationships with peers who share my passion for the environment. The professors and practitioners associated with the program also share this passion, and their guidance helps any student participating in ASU's many environmental law offerings to prepare for a future in the field.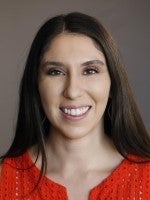 Alexa Penalosa
J.D. Candidate / Class of 2022
---
ASU's Law and Sustainability Program has far surpassed my expectations - from the remarkable faculty, the engaged alumni, and my fellow classmates - everyone involved is passionate about learning and helping one another succeed. The Program offers students such an amazing list of classes to choose from, taught by legal scholars and experts who are actively writing, working, and blazing the trail in these evolving legal fields. The classes they teach not only prepare us to be well versed in the foundational aspects of the law, but the professors further prepare us to understand the evolving legal landscape in these fields. Even more importantly, the professors and classes challenge us to be the best lawyers we can be - pushing us to study new and evolving legal theories, strengthen our research and writing skills, and practice our legal advocacy abilities. This Program not only sets up students to be well prepared to enter the environmental law and sustainability field, but it prepares students to be the best, well-rounded professionals we can be.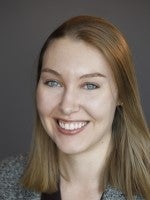 Michelle Stinson
J.D. Candidate / Class of 2021
---
Pursuing the Law and Sustainability Certificate during my time at ASU College of Law allowed me to go beyond simply learning the current landscape of environmental law. Our professors at ASU are leading experts in their fields, and they always encourage us to consider how we too can be leaders in bringing about necessary changes to meet our world's current environmental challenges. Whether it's tackling climate change, biodiversity loss, water shortages, or the transition to clean energy, I know my education has prepared me to contribute to building a more sustainable future.
Law and Sustainability Expertise
The Program on Law and Sustainability's outstanding collection of tenured research faculty sets it apart as one of the strongest sustainability-focused environmental law programs in the country. Program faculty members also collaborate on research and other activities with ASU's Center for Law and Global Affairs, Center for Law, Science and Innovation, Indian Legal Program, Global Institute of Sustainability, and Kyl Center for Water Policy at the Morrison Institute for Public Policy.