Established more than 30 years ago, the Indian Legal Program (ILP) at the Sandra Day O'Connor College of Law at Arizona State University has grown to become one of the most respected Indian law programs in the nation. Situated in the heart of the Southwest, with connections to Arizona's 22 tribes and tribes nationally, the ILP is in the perfect location for students looking to study the developing field of Indian law. Our nationally recognized faculty members are leading scholars in their fields, producing research and publications, as well as providing outreach and public service.
Home to one of the highest concentrations of Native American students and Indian law students in the nation, ASU Law has an active Native American Law Students Association that hosts events, participates in pro bono activities, and mentors incoming students. Students have an instant network to support them academically, professionally and socially. Working for tribes, in public service, private practice and nonprofit organizations, Indian Legal Program alumni are making a difference in Indian Country. The program's positive reputation is in large part due to the success and support of its graduates.
ASU Law's Indian Legal Program offers an Indian Law JD certificate program (discussed below), and its Indian Gaming and Tribal Self-Governance Programs offer MLS and LLM emphasis areas in the following: Indian Gaming (MLS and LLM), Tribal Self-Governance (MLS and LLM), Federal Indian Law (MLS) and Tribal Policy, Law and Government (LLM).
Student opportunities
The Indian Legal Program provides students the opportunity to see the law in action with two traveling classes. Students have the opportunity to leave Arizona and learn from experts in the field. In Federal Advocacy for the Tribal Client, students attend class during fall break at the ASU Washington Center in DC with former Assistant Secretary for Indian Affairs Carl Artman and visiting lecturers from the DC area providing instruction.
This class introduces students to the practical application of the relationship between tribes and the federal government, including the development of federal Indian policy. While in DC, students visit different offices and network with professionals working in the field. In Contemporary Issues in Tribal Economic Development, students attend class in Winnebago, Nebraska, during spring break at the corporate headquarters of Ho- Chunk Inc. with Lance Morgan, CEO of Ho-Chunk Inc., instructing the class. Ho-Chunk Inc. is an award-winning economic development corporation owned by the Winnebago Tribe of Nebraska. Established in 1994 with one employee, Ho-Chunk Inc. has grown to over 1,000 employees with operations in 10 states and four foreign countries. Topics covered include tobacco and gas operations and tax compacts, tribal corporate structures, government contracting, a new tribal farming initiative, as well as numerous other subjects.
Native American Law Students Association at ASU Law is a large and active group of Native and non-Native law students. It is committed to promoting the understanding of Native American cultures and legal issues affecting indigenous people. It organizes community service activities, social activities, and mentorships. The student mentorships provide incoming students with academic support, advice, and friendship. The ASU Chapter is an active member of the National Native American Law Students Association organization, competes in the annual national moot court competition, and co-sponsors the Indian Legal Program /Native American Law Students Association graduation celebration.
Sample coursework
Cultural Resources
Indian Gaming
Tribal Law and Government
Economic Development in Indian Country
Contemporary Issues in Tribal Economic Development
Indian Law and Taxation
Federal Advocacy for the Tribal Client
International Indigenous Rights
Critical Race Theory
Civil Rights Legislation
Environmental Law
Natural Resources Law
Water Law
Tribal Energy
ILP highlights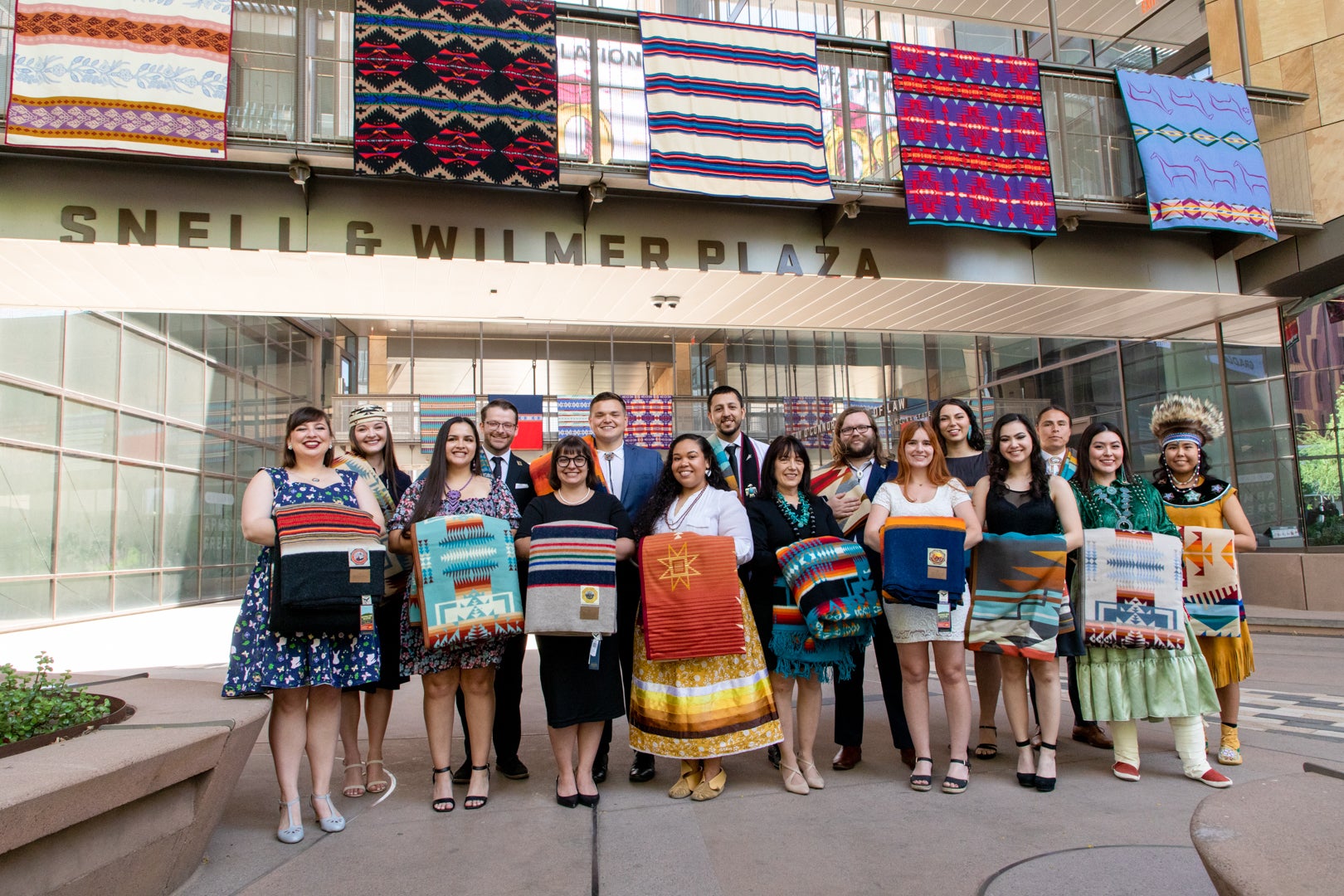 One of the highest concentrations of Indian law students and faculty in the nation.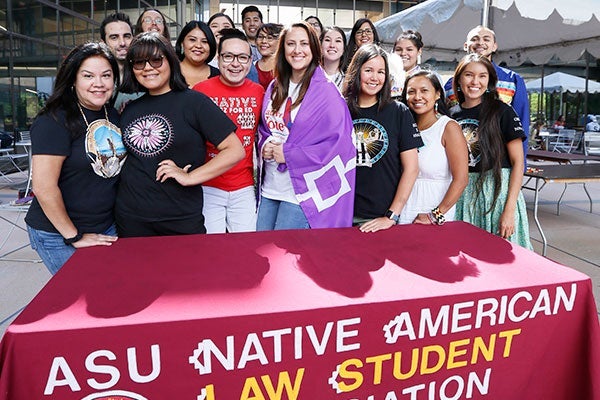 An active Native American Law Students Association to give students an instant network.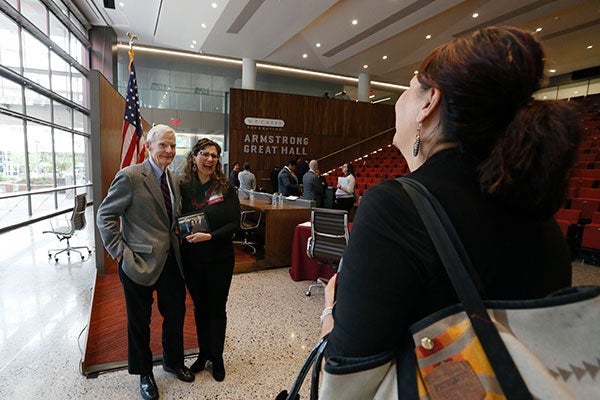 Mentorship and alumni services to help our students succeed.
Helen Burtis
Faculty Associate
Carl Artman
Oneida
Steve Bodmer
Natchez-Kusso
Michael Hoenig
Faculty Associate
Breann Swann Nu'uhiwa
Native Hawaiian
Paul Spruhan
Faculty Associate
Jay Spaan
Cherokee
Pilar Thomas
Pascua Yaqui
Patty Ferguson-Bohnee
Pointe-au-Chien
Faculty Director, ILP
Clinical Professor of Law
Ann Marie Bledsoe-Downes*
Winnebago Tribe of Nebraska
Professor of Practice and Director,
Indian Gaming and Tribal Self-Governance Programs
Robert J. Miller
Eastern Shawnee
Willard H. Pedrick Distinguished Research Scholar
Faculty Director, Rosette LLP American Indian Economic Development Program
Professor of Law
Lawrence S. Roberts*
Oneida
Professor of Practice and Executive Director,
Indian Gaming and Tribal Self-Governance Programs
Trevor Reed
Hopi
Associate Professor of Law
Tamara Herrera
Clinical Professor of Law
Beth DiFelice
Assistant Dean and Director of the Library, Ross-Blakley Law Library
Stacy L. Leeds
Cherokee
Willard H. Pedrick Dean and Regents Professor of Law
Advisory Council
The Hon. William C. Canby – Judge, Ninth Circuit U.S. Court of Appeals
Paul Bender – Professor of Law and Dean Emeritus, ASU Law
Dr. Bryan Brayboy – Special Advisor to the President on American Indian Affairs, President's Professor of Indigenous Education and Justice, ASU, School of Social Transformation
Diane Enos – Attorney, Salt River Pima-Maricopa Indian Community
Jennifer K. Giff – Senior Counsel, Salt River Pima-Maricopa Indian Community
Judith M. Dworkin – Managing Partner, Sacks Tierney PA
Robert Rosette – Founder and Managing Partner, Rosette, LLP
Peter Larson – Partner, Lewis Rocha Rothgerber Christie LLP
Bradley G. Bledsoe Downes – Founder, Bledsoe Downes, PC
April Erin Olson – Partner, Rothstein Donatelli LLP
Derrick Beetso – General Counsel, National Congress of American Indians
Maria Dadgar – Executive Director, Inter-Tribal Council of Arizona
Steve Bodmer – General Counsel, Pechanga Band of Luiseño Indians
Verrin T. Kewenvoyouma - Managing Partner, Kewenvoyouma, PLLC
Nikki Borchardt Campbell – Executive Director, National American Indian Court Judges Association
Matthew L. Campbell – Staff Attorney, National American Rights Fund