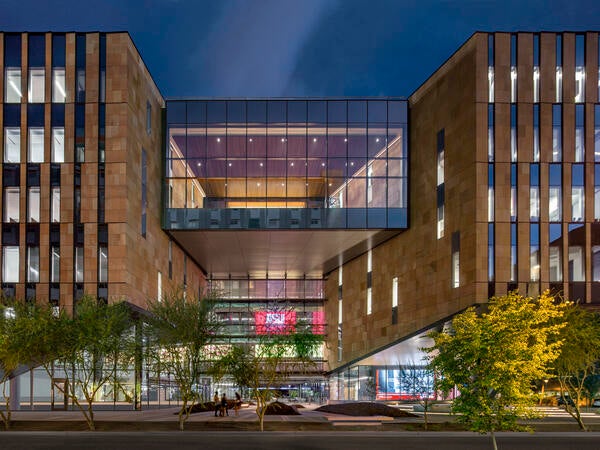 July 27, 2023
ASU Law to permit use of generative AI in applications
The Sandra Day O'Connor College of Law at Arizona State University, ranked the nation's most innovative university since 2016, announces that applicants to its degree programs are permitted to use generative artificial intelligence (AI) in the preparation of their application and certify that the information they submit is accurate, beginning in August 2023.
The use of large language model (LLM) tools such as ChatGPT, Google Bard and others has accelerated in the past year. Its use is also prevalent in the legal field. In our mission to educate and prepare the next generation of lawyers and leaders, law schools also need to embrace the use of technology such as AI with a comprehensive approach.
"Our law school is driven by an innovative mindset. By embracing emerging technologies, and teaching students the ethical responsibilities associated with technology, we will enhance legal education and break down barriers that may exist for prospective students. By incorporating generative AI into our curriculum, we prepare students for their future careers across all disciplines," says Willard H. Pedrick Dean and Regents Professor of Law Stacy Leeds.
Beyond just permitting the use of LLMs by prospective students, we are also teaching several courses that examine the legal, policy, and ethical issues relating to AI in the legal field, including studying the safety, privacy, security, accountability, discrimination, regulation, liability, and rights of AI systems. Our courses look at the use and accuracy of the text generated by such tools and prepare our students to think critically about its application in the legal field.
Our Center for Law, Science, and Innovation (LSI) has been leading the field in the understanding and expansion of technology in law since its establishment 30 years ago. Nearly every field within the law now involves interactions with technology that is rapidly changing and evolving. Lawyers comfortable dealing with the scientific and technological aspects underlying many legal issues are in high demand worldwide. Artificial intelligence, along with its related technologies, has quickly emerged as one of the most fundamental technologies affecting all aspects of our lives and the law today, one that LSI has been examining closely for many years.
We are embracing this technology because we see the benefits it may bring to students and future lawyers. Generative AI is a tool available to nearly everyone, regardless of their economic situation, that can help them submit a strong application when used responsibly.