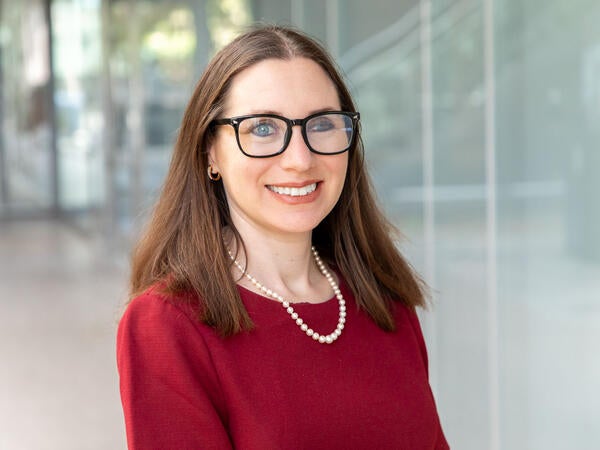 October 09, 2023
ASU Law welcomes new dean of admissions
The Sandra Day O'Connor College of Law has welcomed Amy Beier Best as its new assistant dean of admissions and financial aid.
She comes to us from the University of Iowa College of Law, where she served as director of admissions for nine years. She also took on the role of director of global engagement while at Iowa Law. Best began her career in admissions at Northwestern Pritzker School of Law after receiving her Juris Doctor at Iowa. Before arriving at law school, she worked in book publishing in New York City.
"I was looking for opportunities in a city and was excited for the next step in my career," she said of her decision to join ASU Law's team. "I wanted to work with students and add a personal touch to help build connections and foster student engagement."
She said ASU Law's focus on innovation, inclusive excellence and rigorous curriculum were big draws for her.
"I was conscious of the institution itself and ASU's mission and values align with what I want to promote," according to Best.
Moving forward in the role, Best said she hopes to continue to improve the number of applicants and acceptance rates while upholding ASU Law's tradition of welcoming its highest-credentialed class of students each year. That includes supporting students across its Phoenix, Washington, D.C. and Los Angeles locations.
"Admissions is a village," she said. "We want to collaborate with everyone in the law school and make sure everyone can contribute in some way, and collaborate with the broader ASU community."
Written by Lindsay Walker