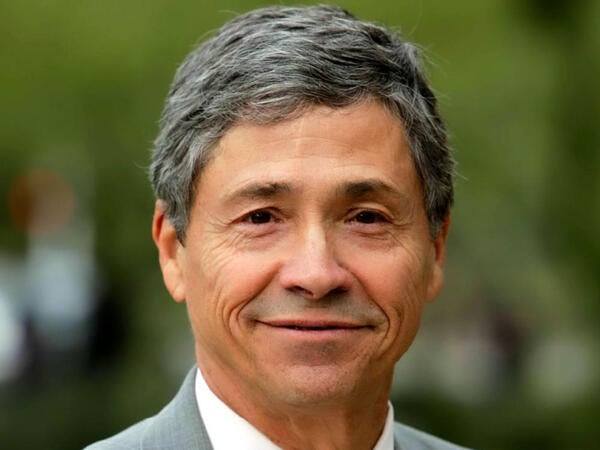 February 14, 2023
College of Law professor's projects discuss Indigenous impact on American democracy
Robert Miller, professor of law at the Sandra Day O'Connor College of Law at Arizona State University, has been making the rounds regarding his research – including a new book.
Miller, who joined the ASU faculty in 2013, gave a talk this past November at the National Constitution Center in Philadelphia on American Indian influence on the U.S. Constitution and the Founding Fathers.
In his talk, Miller spoke of early Indigenous political theories tribes put to use, including but not limited to organized government, federalism, the separation of powers, and individual rights of liberty and freedom. He said that letters from the likes of Benjamin Franklin confirm Indian influence on early American democracy.
"If the Iroquois could do it, why couldn't the colonists?" he said of the Founding Fathers' sentiment at the time.
You can watch the video of the talk on YouTube.
Miller next took to "The Scholar's Circle" podcast on Jan. 8 to promote his new book, "A Promise Kept: The Muscogee (Creek) Nation and McGirt v Oklahoma," with co-author Robbie Ethridge, Professor Emeritus of the University of Mississippi. The episode discusses the McGirt v Oklahoma case heard before the Supreme Court, which in 2020 upheld the sovereign rights of the Muscogee (Creek) nation in a 5-4 vote. The book, set to be published on Jan. 26, earns its title from the first line of the Supreme Court decision: "At the end of the Trail of Tears is a promise."
Miller said that under Chief Justice John Roberts, tribes are losing 90% of cases, so the pro-tribe ruling in McGirt was a surprise. But, he warned, the "narrowness of victory is scary for future Supreme Court cases."
On the podcast, Miller said the case has potential ramifications for other Native American legal issues to come, including Brackeen v. Haaland, which could rule the 1978 Indian Child Welfare Act unconstitutional.
"The challenges are just barely beginning," he said.
The book was also selected as the Book of the Month at NPR affiliate KGOU in Oklahoma, which runs an unofficial book club called the KGOU Readers Club. Miller was on hand to discuss the book on the radio on Jan. 30.
Miller is an expert in Federal Indian Law,American Indians and international law, American Indian economic development, Native American natural resources, and Civil Procedure. He is an enrolled citizen of the Eastern Shawnee Tribe and serves as the Interim Chief Justice for the Pascua Yaqui Tribe Court of Appeals. He also sits as a judge for other tribes.
Written by Lindsay Walker