JD Certificates
Juris Doctor (JD) students have a unique opportunity to pursue the following certificates:
Law, Science and Technology Certificate
The Center for Law, Science and Innovation (LSI) offers a Law, Science and Technology (LST) Certificate. This certificate demonstrates proficiency in the unique issues that arise at the intersection of law and technology. Understanding this intersection and the implications are critical for any modern practitioner, and may give students an edge with employers and clients.
Students can choose to earn a general LST certificate, or focus in one or more of the following:
Intellectual Property
Life Sciences
Data, Privacy and Security
With over 50 courses to choose from, and under the guidance of more than 30 Faculty Fellows, students complete a substantive curriculum of at least 7 courses (16 credits) and write a substantial paper related to LST issues. This coursework is supplemented by participation in LSI opportunities such as Jurimetrics: the Journal of Law, Science and Technology, research cluster groups, and related clinical work. Every student in the LST certificate program benefits from having a faculty mentor assigned to them.
For more information, contact Eric Hitchcock, Center for Law, Science and Innovation Director at e.hitchcock@asu.edu.
Indian Law Certificate
The Indian Law Certificate Program is designed for JD students with an interest in Indian law. Students are required to take at least 21 hours of classes that are relevant to the practice of Indian law, write a substantial paper on an Indian law topic, and complete practical work experience in the award-winning Indian Legal Clinic. The Indian Law Certificate shows a higher level of understanding in the subject matter. Graduates stand out to employers, especially if seeking a job representing state, federal or tribal governments, or representing companies that do business with tribes. This upper-division law program can be completed within the final two years of the JD program.
For more information, contact Kate M. Rosier, Indian Legal Program Executive Director, at 480-965-6204.
Health Law and Policy Certificate
The Health Law and Policy Certificate serves as a pivotal component of the health law careers for our JD students at ASU Law. The certificate is geared toward students seeking to practice health or public health law in diverse employment settings. It is designed to immerse students in multiple areas of health law and policy, broadening their knowledge and skills in preparation for applied practice. As the health law market in Arizona and the U.S. continues to expand, new positions are emerging for these candidates, who will be well-trained and versed in multifarious topics. ASU's Health Law and Policy Certificate is administered through its Center for Public Health Law and Policy.
For more information, contact Professor James G. Hodge, Jr. at James.Hodge.1@asu.edu.
Law and Sustainability Certificate
The Law and Sustainability Certificate is geared toward JD students interested in environmental and sustainability law and policy, to propel ASU law students into environmental sustainability-related legal careers. The requirements for the certificate are tailored to ensure that recipients receive a significant breadth and depth of training in such burgeoning legal fields as water law, energy law, environmental law, and land use law. Students who complete the certificate will have demonstrated specialized knowledge and competence in these areas. The Law and Sustainability Certificate is administered through ASU Law's Program on Law and Sustainability.
For more information, contact Faculty Director Troy Rule, at Troy.Rule@asu.edu.
Trial Advocacy Certificate
The Trial Advocacy program at the Sandra Day O'Connor College of Law at Arizona State University offers Juris Doctor (JD) students the opportunity to develop the skills and experiences needed to effectively represent clients in litigation, including criminal prosecution, criminal defense, and civil litigation.
Students in the Trial Advocacy program focus on litigation-related courses, including core courses like evidence and advanced civil procedure; skills training classes like The Litigation Experience; and litigation-oriented electives; and highly specialized one-credit, six-week courses, such as Persuasive Speech, International Arbitration, and Litigation & Courtroom Technology.
Students also focus on building relationships with other students pursuing careers in trial advocacy and practicing trial lawyers and judges and engage in activities pertinent to trial advocacy. Trial Advocacy students may be eligible for specific awards and scholarships.
JD students apply for the Trial Advocacy Certificate during the semester before they graduate. The certificate represents to future employers and clients that a student has the knowledge and skills to succeed in litigation through a demonstrated interest in trial advocacy. If you are or may be interested in litigation, participating in the trial advocacy program and attaining the Trial Advocacy Certificate is the path forward.
For further information about the Trial Advocacy Certificate, please email asutrialadvocacy@gmail.com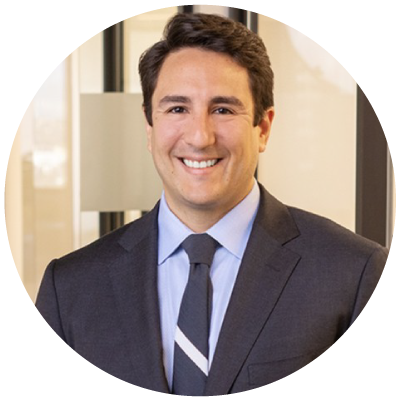 David Medina, Juris Doctor
Law, Science and Technology Certificate
"Law school covers countless topics, and I definitely benefited from using the certificate program to help focus my legal education. I was also looking for ways to differentiate myself as a student and budding professional. I also wanted to take the classes that counted towards the certificate I was interested in earning. I was interested in law, science, and technology, and the curriculum required by that certificate matched my interests quite nicely. There are many reasons to do a certificate, and I would strongly encourage incoming law students to consider it."